Support Our School
Tamariki Education Centre | Kenya
About Tamariki Education Centre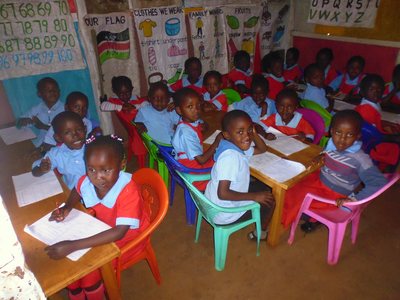 Tamariki Education Centre is a 'private' Not-For-Profit primary school set up in the outskirts of Nairobi in Kenya.  The school was developed with a focus and emphasis on providing quality education for children in need.
In Sept 2014 we opened with a small school roll of 20 pupils, made up of a baby class, nursery class and pre-unit streams. The age range was 3 – 5 years (as primary education starts at the age of 3 in Kenya).  This year, at the start of 2018, the school roll is near 120 pupils!
Since my African journey began, I have been actively involved in assisting local Kenyan children with getting access to education.  This is the second school that we have ventured to develop and support.
How You Can Help Us – to Help the School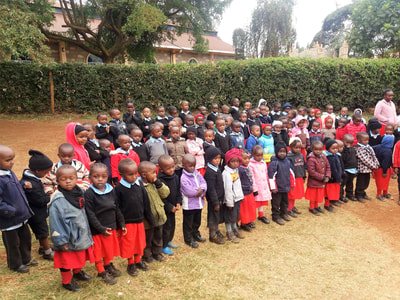 We have set up a New Zealand registered charity and Trust called 'Education Is a Shield'.
Our sponsorship scheme of $10 per month is designed to sufficiently pay for a child's day to day educational costs such as curriculum text books, stationery, water supply, PE activities, library books, exam fees, uniform (compulsory in Kenya), and staff salaries. You may of course set your own amount, and we are extremely grateful for any help at all.
We guarantee that 100% of all funds donated go directly to the school.  Once you're set up in our system you will receive 'news on the ground' from Tony, as well as from us here in New Zealand so you are kept up to date with school life in Kenya and charity news here in New Zealand.
Funding and Support Details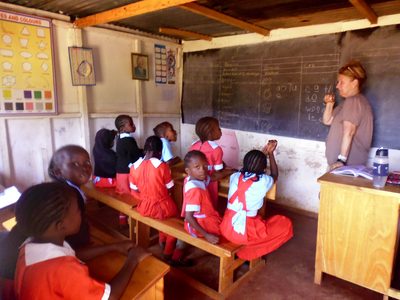 If you would like further details or to set up support to our school, our details are shown below:
Name of Bank Account:
Education Is A Shield Trust
Bank Details:
ANZ Bank, Porirua, New Zealand
01-0546-0009031-30
In the 'reference field' please insert your name.
We wish to reiterate that we guarantee 100% of all funds donated go directly to the school.
If you have any further questions, please don't hesitate to contact us at tamarikilc@gmail.com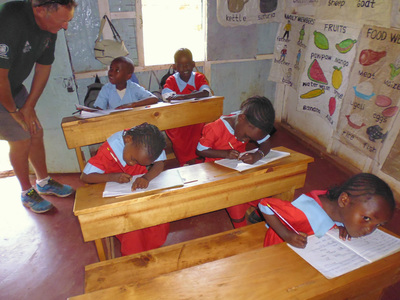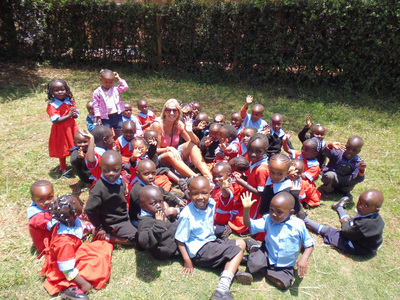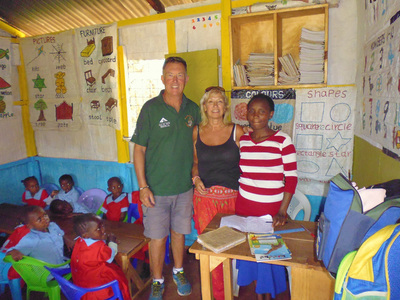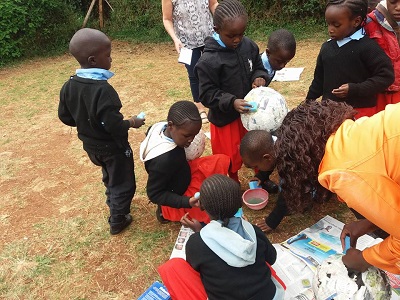 Key Details about Our School
The school is led by our wonderful Director / Headmaster Tony Ngotho and assisted by his dedicated team of staff and a Board of Governors of 15 people, made up of various members of the community and relevant government agencies.
We have a very well thought out plan for the growth of the school, with the emphasis on growing slowly and surely. This enables us to introduce further class streams as our 'foundation' pupils move up through the classes each year.
Our school follows the national curriculum.
The school is a fully registered, officially recognised learning institution in Kenya and is set up as a Community Based Project.  This means the Director and the local community take ownership and responsibility.
Each jurisdiction in Kenya has a Community Based Committee appointed by the government, to protect private projects in Kenya, such as our school.  This ensures projects are set up and operate according to the law, and are not simply money making schemes; and for the likes of schools and orphanages, that the children are not exploited for self-gain.
Visit our Tamariki Education Centre website.  This is still in development but you can see and get a feel for our work to date.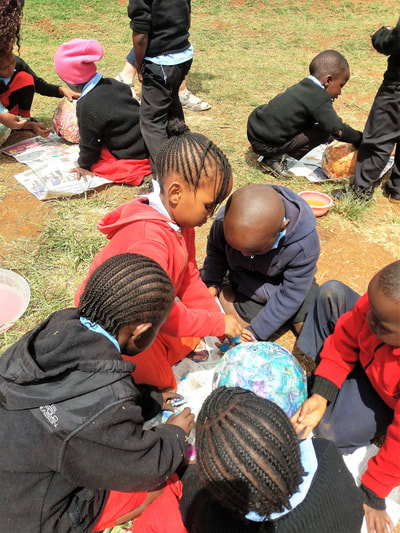 Why We Got Involved
The Tamariki Education Centre receives no funding whatsoever from the Kenyan Government, therefore the school relies very heavily on sponsorship and donations.
Our Focus Is on Helping the Children
Our school, on the outskirts of Nairobi, was set up to support children in need.  This means children from extremely poor backgrounds who battle daily challenges.
Our school provides a 'safe haven' for our children, as they live a very harsh and impoverished life.  For them, food is scarce, and they struggle on a daily basis.  The children know that as soon as they walk through the gate, they are safe, loved and nurtured.
We are extremely lucky to have a very dedicated team of teachers whose primary focus is on the welfare of the children; including helping our children with their range of needs, wherever possible.
With seeing all of this, we truly wanted to make a difference.  And we can do this even better with the support of the greater community.  We know that every bit counts, and by sponsoring into the school 'pot', it means that all our children can benefit.
The school charges a very minimal school fee to be paid by the parents/caregivers, of approximately 50c a month.  Most of our families struggle to pay even the most minimal amount, so the school fees received are very low.  Ongoing funding therefore largely comes from us.  This is by way of donation, fundraising events and most importantly, our $10/month (or any other amount) sponsorship scheme.
The Importance of Education
 Nelson Mandela's famous quote "Education – the most powerful weapon we can use to change the world" resonates well with us.   
We, the Trustees have all witnessed first-hand, the extreme poverty that exists in developing countries, including Kenya.  Communities of 500,000+ people live in atrocious slum areas and struggle to survive and feed their families on a daily basis. 
The simple fact is that there are not enough schools to cater for the population of children in Kenya; particularly in slums where the people are often left to fend for themselves.  Government funded schools have enormous waiting lists, and it's these communities who often don't stand a chance.
We know how important it is to have adequate teaching staff, and sufficient teaching resources / facilities to cater for and meet the needs of the children.  And that's why we set up the Trust to help ensure this became a reality for the children of our school.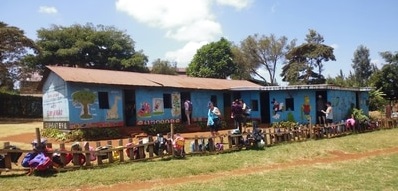 Helping Hand Africa Tours & Safaris - ​Begin an adventure that will change your life
"*" indicates required fields
Join the Helping Hand Africa Tours mailing list to stay in the loop and receive exclusive updates. Be the first to know about our latest tours, travel tips, and special offers. Subscribe today and embark on a journey of discovery with us!
Helping Hand African 
Tours and Safaris
Helping Hand African Tours & Safaris is based in New Zealand.