Reflecting on the immensely tragic events that occurred here in my home country of New Zealand recently, I am often thinking of my tours and the philosophy behind what they mean to me and about unity.
When I decided to develop my tours to Kenya, I had a very clear vision to create itineraries that not only provided fabulous travel experiences of Africa, but on creating a sense of friendship and unity with the people of Kenya. Our school, Tamariki Education Centre naturally being a very focal point of that vision also.
Sure, we can all jump on tours to every corner of the world, and see the fabulous sights, sample the amazing local food, and enjoy the tourist spots. That's great! But – it's not really connecting with a culture, it's not actually being immersed into the every day lives of the local people who are really the only ones able to provide such authentic experiences.
By introducing my guests to local Kenyan people they connect and forge friendships with them, which in turn creates opportunities of being able to assist them in many ways. And in turn, this focus then creates unique experiences for my guests; for those who really seek extraordinary travel memories.
The Kenyan people who I have included in my tours, open up their lives and welcome us into their world for up to 3-weeks. We do a lot of stuff that they do, and they learn a lot about our world and what we do.
As a result my guests leave Africa having had a real life-altering experience. They leave with a true sense of being connected with Kenya – the abundantly rich culture, the magnificent beauty, the beautiful people, and that they've made a difference in the lives of local people, local communities and local small businesses. They also forge everlasting friendships. the Kenyan people.
And that's the philosophy behind my Helping Hand African Tours & Safaris – Unity!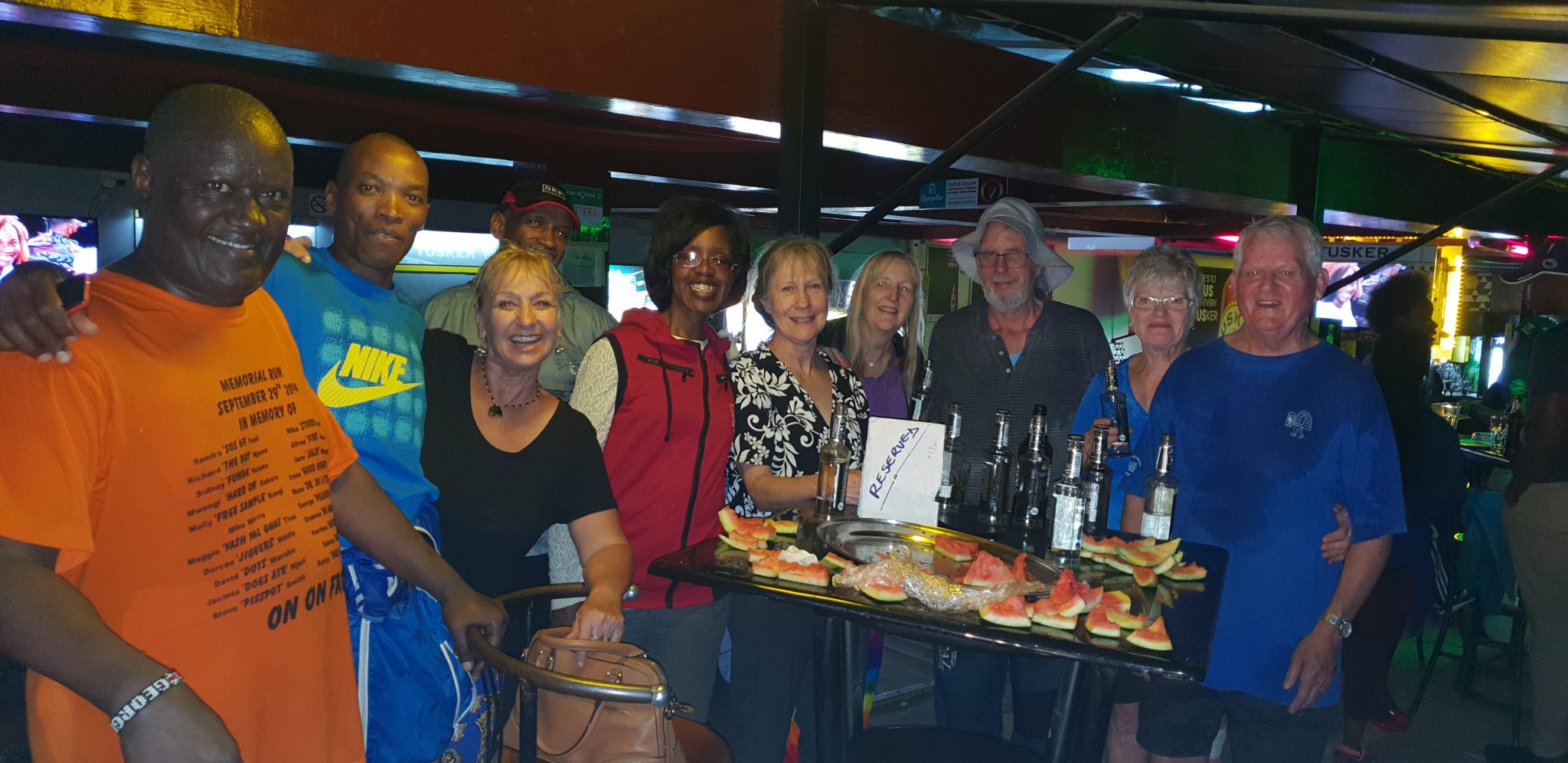 Here we are enjoying a local event! We were invited to join a Hash House Harriers weekly club run/walk and had a fantastic time mixing and mingling with the Kenyans who are members of the club.