Kenya is a beautifully diverse and vibrant country with a wealth of natural and cultural attractions to explore.  But you don't even have to venture out of Nairobi, the capital city of Kenya, to experience a vast array of rich cultural heritage, unique wildlife, and thriving art and craft scene.
Nairobi also has a growing number of sustainable projects aimed at protecting the environment, promoting eco-tourism, and supporting local communities.
Included in our Helping Hand African Tours & Safaris tours are many awe-inspiring projects that provide income and livelihood to many local people.  It's very important to us and what our brand stands for…  "helping others".
Listed below are just some of the must-visit attractions in Nairobi that we include in our itineraries:
Nairobi National Park: This wildlife park is very cool, and located just a few minutes from the city centre. The park offers visitors a chance for an 'up close 'n personal' experience seeing lions, elephants, giraffes, rhinos and other African wildlife in their natural environment without having to travel to the many vast national parks outside of Nairobi if time is short.  It's the only city in the world that offers a national park with a backdrop of city skyscrapers against the landscape.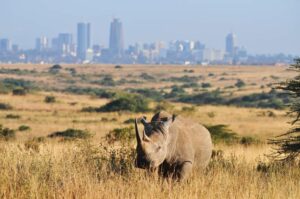 Sheldrick Wildlife Trust: This heart-melting wildlife conservation organisation is so beautiful. It was set up many years ago for the rescue, rehabilitation and reintegration back into the wild of orphaned baby elephants and rhinos.  Open for just 1 hour daily between the hours of 11 am – 12noon; which allows visitors the chance to see the most adorable baby elephants up close and also you will be given the option of 'adopting your own baby' if you wish.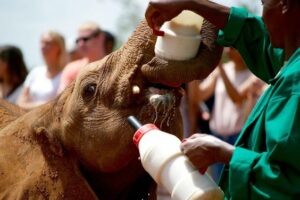 National Museum of Kenya: This museum is the country's leading cultural institution, showcasing the history, art, and natural heritage of Kenya. Well worth a visit!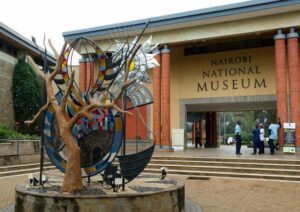 Ocean Sole: A unique and fascinating environmental project, you will have the opportunity to watch talented craftsmen and women sculpture beautiful art, craft, jewellery and homewares – all from discarded jandals (flip flops) that are collected from Kenyan beaches, streets and landfill. Do you know a phenomenal 1,000,000+ are collected each year?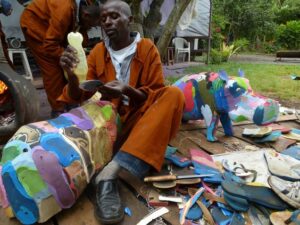 Giraffe Centre: This wildlife conservation centre is home to endangered Rothschild's giraffes and is a very popular attraction in Nairobi. You will be offered a chance to feed and interact with these gentle giants when you visit.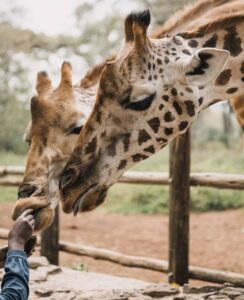 Karura Forest: This lush forest reserve is just a few minutes away from the bustling Nairobi city and with its popular picnic spots, beautiful waterfalls, bird-watching opportunities, and walking trails, this is a lovely get-away from the hustle and bustle of the city life.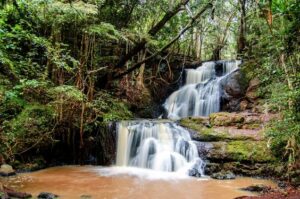 Kazuri Beads: A wonderful fair trade organisation that empowers local women. This creative and sustainable initiative was founded to support local single mums and it's here that you will watch the lovely talented ladies as they create beautiful handmade ceramic bead jewellery from raw clay.  A fascinating experience –  oow – and just a wee heads-up, please make sure you're there at 3 pm for a special treat.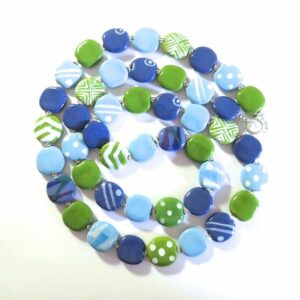 Karen Blixen Museum: This museum is the former home of the Danish author Karen Blixen, who wrote the classic book and was subsequently made into a blockbuster movie "Out of Africa". With its vast sprawling lawn, the Museum is a lovely place to wander, reflect and soak up the peaceful surroundings. There is a craft and souvenir shop on site, and also resident artists often occupy spots on the verandah where you can admire their talents and works of art which are offered for sale.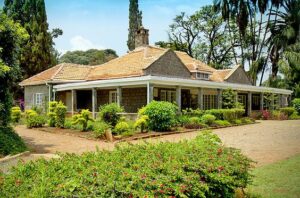 Nairobi Art Gallery: This art gallery features rotating exhibitions of contemporary and traditional art from Kenya and the surrounding region. Well worth a visit.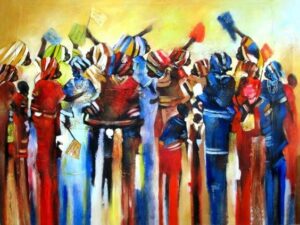 The Bomas of Kenya: This cultural village and tourist attraction showcase the traditional lifestyles and dances of various Kenyan communities. "Bomas" is the Swahili word that means "homesteads" and it's here that you can learn and see a diverse range of tribal dances, music and folklore as well as learn about the customs, traditions and way of life of Kenya's many ethnic groups. You can meander through the village and watch live performances, learn about traditional crafts and trades and sample local food and drinks.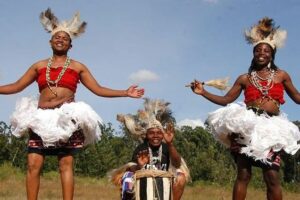 These are just 10 of the very many wonderful attractions on offer when visiting Nairobi. Whether you're interested in wildlife, art, culture, or just soaking up the buzz of this vibrant city, you're sure to find many experiences that captivate you during your stay in Nairobi.